The Magician Archetype: TRANSFORM Your Dreams
What Does it Mean to Be a Magician Brand? The Magician transforms lives!
The Magician Archetype is all about transformation and making dreams come true. It's a tall order to fill, but successful Magician brands deliver experiences and products that no one else can. They see things other people can't and bring them to life. The Magician taps into the laws of the universe and reveals ideas, truths, and possibilities. The Magician makes people feel intrigued, fascinated, and enlightened.
Are they tricksters? No. Are they amazing? Yes! Do they transform possibilities into a reality? Definitely!
Magicians help you see all possibilities and transform yourself and your life. They make your dreams come true.
WARNING: If you choose The Magician Archetype, you have to be sure to not be seen as too fantastical or unbelievable. People still need to feel that they connect with this brand. This can be an unintended negative consequence of the Magician brand.
More Info on The Magician Archetype
Check out the Magician page on BrandArchetypes.com.
Podcast Episode – 18: The Magician Archetype
Podcast Episode 60- Marketing the Magician Archetype
What's it like to be a Magician?
Magician Words
Change - You change perceptions and outcomes.
Catalyst - You promote change for doing good in the world.
Renew - You provide a sense of renewing and are refreshing.
Innovate - You are on the cutting edge of new things and ideas.
Enrich - You enrich the lives of those around you.
Refine - Your tastes are refined and so are your customers.
Revive - You revived old ideas and make them new again.
Transition - You are always moving and changing into something better.
Buy the full Magician Word Bank for $29.95. Pages and pages of great words and phrases to sprinkle into your content. Sound like a magician in everything you do. Email amy@zeediamedia.com to purchase.
More Fun Facts about the Magician
The Magician is also known as Visionary, Transformer, Wizard, Shaman, Catalyst, Conjuror, Sorcerer
Sub-Archetypes
The Magician - Focuses on all things magical.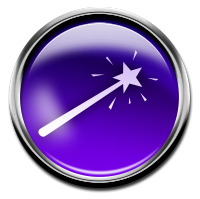 The Butterfly - Focuses on the process of transformation.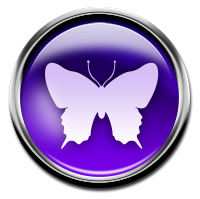 Examples of the Magician Archetype
Popular Magician brands include:
MasterCard
Macy's
Nvidia
Panasonic
Gilette Venus
Snickers
Calgon
Can you think of others? Drop them in the comments and we'll add them to our list! Even if it's your brand!
Is Your Business a Magician?
Does your business provide life-changing products and services?
Is your business on the cutting edge of your industry?
Is your brand based on intrigue, enlightenment, renewal, rebirth, growth, or transformation?
Are your products/services differentiated from competitors by providing a transformation or better way of doing things?
Do your products, services or processes feel, in any way, magical?
If you said "yes" to any (or a lot) of the above, you just may be a Magician!